Coates Sparkle
Sparkle
Breeder: A. Coates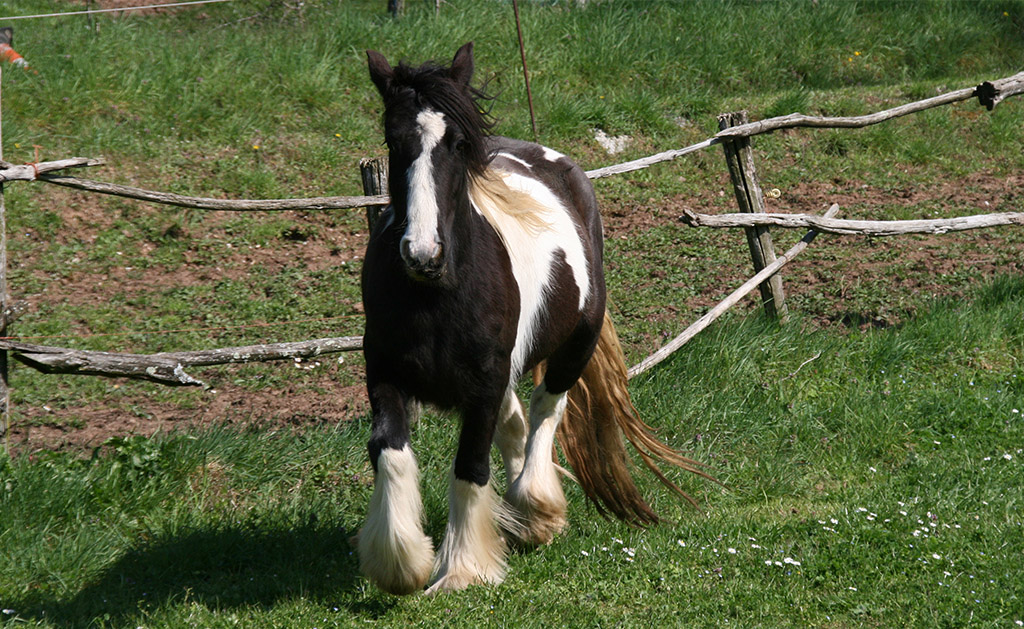 D.O.B. 05-09-2007
Sire: Coates Oliver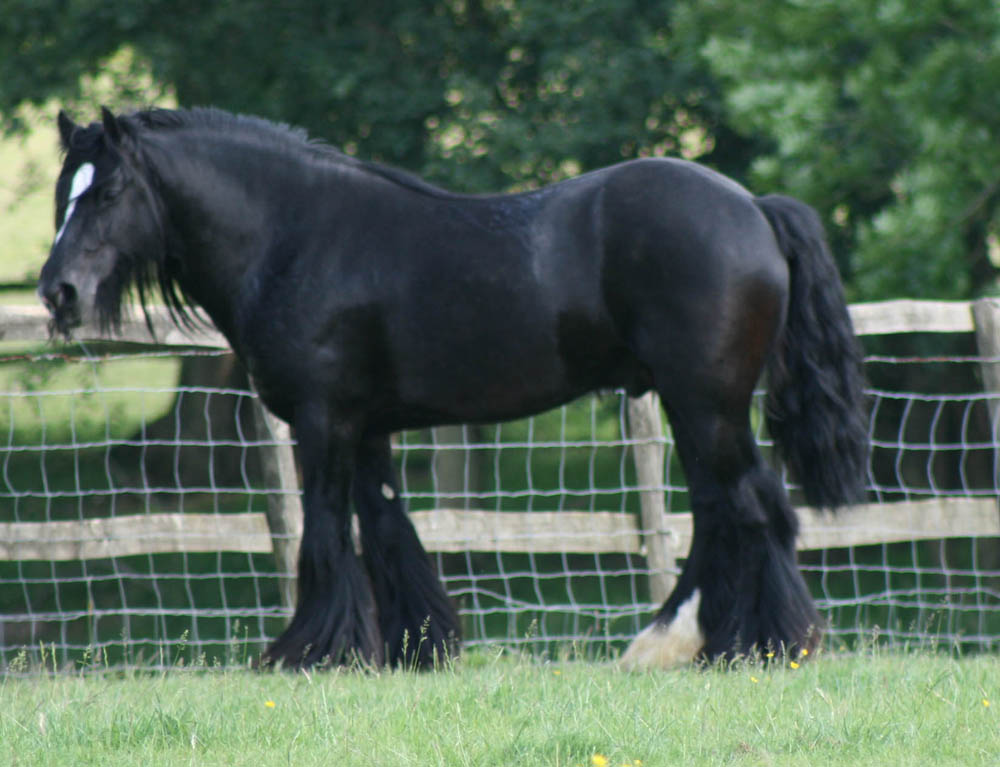 Dam: Coates Honeysuckle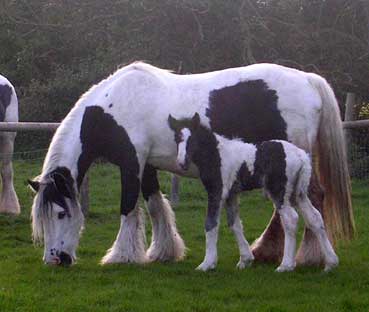 Oliver is a black stallion who has all of the qualities of a LEGENDARY gypsy cob. Oliver stands at 14.1hh.
Oliver has more than his fair share of feather, mane and tail, good bone, outstanding action and an outstanding temperament. Oliver has already bred some superb foals although this was only to be expected as he is descended from the finest gypsy cobs.
Mother - The White Faced Mare - a black and white mare who was mostly white. This mare was also known as The Moulden bred mare as it was the Moulden family who bred her. She goes back to horses such as The Old Paddy Horse, The Roadwseeper, Lob, The Eagle Mare and various top quality horses in the Conners line.
Father - The Paleface Horse (black and white but had a white face) - he was by The Horse Who Broke His Back. The Horse Who Broke His Back was by Billy Boy aka Cristie who was by Lob.
Oliver's brothers (same Mum) are the well known 'Dooley Horse' and 'Mosey'. Three black colts were bred 'on the trot' and Oliver was the last one! All of these three colts have made famous stallions so clearly Oliver was not a lucky throw he is a result of QUALITY BACK BREEDING.
Colour results for Oliver are:
Red Factor: EE - Homozygous Black. Carries no recessive red gene. Can not
produce Chestnut foals regardless of mate.
Agouti: aa - Negative.
Cream: nn - Negative.